I don't know about you, but Tater Tots are probably my favorite form of potato. Those little nuggets that are crunchy on the outside and soft on the inside just speak to my soul.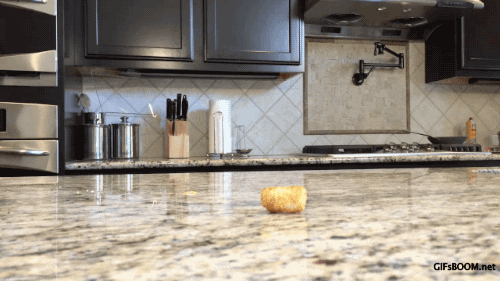 Brandie requested cheesy tots for this last Friday night Qwerty meal, and then Cat made the best suggestion of her entire life; tater tot nacho bar.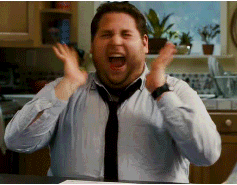 It was divine. The tots were the perfect cheese, quac, onion, meat, sour cream, etc receptacle.
And then the leftovers for breakfast the next day was more than a girl could dream of.
Tater Tot Nachos - or - Totchos
Ingredients
Tater Tots - 1 cup "scoop" for each person served
Suggested toppings:
Shredded Cheddar Cheese
Nacho Cheese
Seasoned Ground Beef
Sour Cream
Guacamole
Jalapenos
Olives
Purple Onion
Green Onion
Diced Tomatos
Enchilada Sauce
Bacon Pieces
Instructions
Bake tater tots per packaging directions
Prepare toppings while tots are baking, including shredding and chopping.
Place tots in a bowl and cover with your favorite toppings!
Enjoy
Bonus kitty close up:
Brie is a fair-weather foodie. She wouldn't go as far as to say she has a love/hate relationship with food, because she loves food and food clearly loves her; it loves her so much that it holds on as tight as it can and never lets go; mostly in the middle region. Her cooking style involves a lot of butter or garlic or onions, things that have "creamy" or "cheesy" in the title, also anything that you could add bacon to. She's been making the noms since she was tall enough to reach the counter, and has been eating for even longer*. Brie's passion for cooking-slash-baking will fluctuate however, usually correlating with how sick she is of doing dishes. Never-the-less, her passion for eating (sushi, take out Chinese, hole in the wall diner-y type foods) is as constant as the sun, the moon, death, and taxes. She also sometimes talks in the third person; don't worry, you'll get used to it.
*Fun Fact: When she was 10-13ish, only 1 out of every 5 batches of sugar cookie dough would make it past the butter/sugar stage and end up in the oven instead of Brie's stomach. #ThisIsWhyI'mFat
P.S. She also set the microwave on fire during the same era while making home-made microwavable popcorn. Pro tip: Alton Brown is WRONG and you cannot put a paper bag with staples into the microwave; things will go badly.
P.P.S Happy ending. Even though to put out the fire she threw a bowl of water onto it and shorted all the circuits, the microwave started working after a week and her mom was non-the-wiser.
P.P.P.S But, I guess not any longer…
Related posts: