To pair with our Loaded Baked Potato Bar the other night, I knew I wanted some kind of meat.
So, I went to our local grocer and took at look at what was on sale, annnnnnd…. it was pork ribs!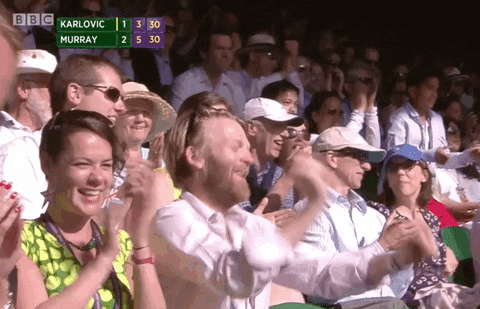 I got two racks and because wanted to get as much lazing around time on my weekend as possible, decided to throw em in the slow-cooker.
They were perfect! Fall of the bone tender, and moist and delicious! Also, so easy.

Slow-Cooker BBQ Pork Ribs
Ingredients
2 racks of pork ribs
1 Tablespoon Salt
2 Tablespoons Black Pepper
3 Tablespoons Garlic Powder
2 Tablespoons Onion Powder
1 Tablespoons Chili Powder
4 Tablespoons Worcestershire Sauce
10 ounces BBQ Sauce
Instructions
Cut each rack into thirds, or whatever size will comfortably fit to layer in your slow-cooker.
Combine your spices and pat into each section of rib.
Place a section of rib in the bottom of the slow-cooker and splash with a teaspoon of the Worcestershire sauce and cover with a a bit of the BBQ sauce.
Repeat with each section of ribs. I had to pile mine up high and then place one section on either side to get them all to fit.
Pour the rest of the BBQ sauce in the slow cooker, retaining two ounces for later.
Cook on low for 8 hours, or high for 4 hours.
- You can be done here, and just enjoy your delicious meat, OR continue with the next steps.
Heat oven to 400 degrees.
Section each rib individually and place on a foil lined baking tray.
Brush each rib with the remaining BBQ sauce and bake in the oven for 15 minutes.
Serve warm and enjoy!
Finishing them in the oven is not required, but it gives the ribs that traditional wonderful sticky finish.
These are sure to please.
Brie is a fair-weather foodie. She wouldn't go as far as to say she has a love/hate relationship with food, because she loves food and food clearly loves her; it loves her so much that it holds on as tight as it can and never lets go; mostly in the middle region. Her cooking style involves a lot of butter or garlic or onions, things that have "creamy" or "cheesy" in the title, also anything that you could add bacon to. She's been making the noms since she was tall enough to reach the counter, and has been eating for even longer*. Brie's passion for cooking-slash-baking will fluctuate however, usually correlating with how sick she is of doing dishes. Never-the-less, her passion for eating (sushi, take out Chinese, hole in the wall diner-y type foods) is as constant as the sun, the moon, death, and taxes. She also sometimes talks in the third person; don't worry, you'll get used to it.
*Fun Fact: When she was 10-13ish, only 1 out of every 5 batches of sugar cookie dough would make it past the butter/sugar stage and end up in the oven instead of Brie's stomach. #ThisIsWhyI'mFat
P.S. She also set the microwave on fire during the same era while making home-made microwavable popcorn. Pro tip: Alton Brown is WRONG and you cannot put a paper bag with staples into the microwave; things will go badly.
P.P.S Happy ending. Even though to put out the fire she threw a bowl of water onto it and shorted all the circuits, the microwave started working after a week and her mom was non-the-wiser.
P.P.P.S But, I guess not any longer…
Related posts: