Cat and I cook well together because often my issue is lack of inspiration, and Cat's issue is lack of desire to do the thing.
So when she finds something she's interested in eating, it's great because I'm usually interesting in making it!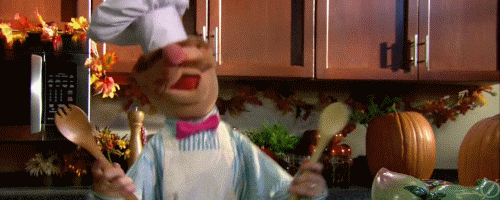 To go with our Pizza Balls the other day Cat suggested we try this recipe for Chocolate Pots de Creme from Food Network and I was psyched about how easy the recipe looked.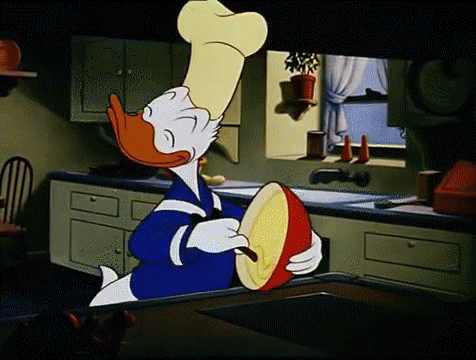 They ended up being exactly as easy to make as they looked, and as delicious as I thought they would be. Incredibly rich and very chocolaty. The main issue I had with these was that though I followed the recipe to a 'T' (not something I usually do), and gave them greater refrigeration time then said necessary, they turned out to be not as thick as advertised.
I would suggest that when you make this recipe that you either give them at least 4 hours in the refrigerator before eating, and or mix about a teaspoon or two of cream of tartar in with the sugar.
Secondly, not an issue with the recipe, but a heads up that this would lend itself perfectly for flavor ad-ins! Mint extract, orange extract, vanilla, almond! So many possibilities!

Chocolate Pots de Creme
Author:
http://www.foodnetwork.com/recipes/food-network-kitchens/chocolate-pots-de-creme-recipe.html
Ingredients
9 ounces high-quality semisweet chocolate, chopped
1½ cups whole milk
1½ cups heavy cream
6 large egg yolks
5 tablespoons granulated sugar (add an extra tablespoon if using bitter chocolate)
¼ teaspoon salt
1 tablespoon confectioners' sugar
Instructions
Place the chocolate in a blender. Whisk the milk, 1 cup cream, egg yolks, granulated sugar and salt in a heavy-bottomed medium saucepan over medium heat. Cook, stirring constantly with a heatproof spatula, until the mixture is thick enough to coat the spatula and almost boiling, 5 to 6 minutes.
Immediately pour the milk mixture over the chocolate in the blender. Cover and hold the lid with a thick kitchen towel; blend until combined and smooth, stopping to scrape down the sides of the blender as needed. Divide the chocolate mixture among ramekins or small cups and refrigerate until set, about 2 hours.
Whip the remaining ½ cup cream and the confectioners' sugar with a mixer or in the blender until soft peaks form. Top the chilled pots de creme with whipped cream.
I will definitely be making these again with some of those flavor adjustments.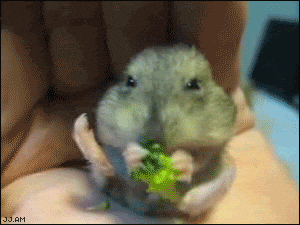 (4 / 5)
Brie is a fair-weather foodie. She wouldn't go as far as to say she has a love/hate relationship with food, because she loves food and food clearly loves her; it loves her so much that it holds on as tight as it can and never lets go; mostly in the middle region. Her cooking style involves a lot of butter or garlic or onions, things that have "creamy" or "cheesy" in the title, also anything that you could add bacon to. She's been making the noms since she was tall enough to reach the counter, and has been eating for even longer*. Brie's passion for cooking-slash-baking will fluctuate however, usually correlating with how sick she is of doing dishes. Never-the-less, her passion for eating (sushi, take out Chinese, hole in the wall diner-y type foods) is as constant as the sun, the moon, death, and taxes. She also sometimes talks in the third person; don't worry, you'll get used to it.
*Fun Fact: When she was 10-13ish, only 1 out of every 5 batches of sugar cookie dough would make it past the butter/sugar stage and end up in the oven instead of Brie's stomach. #ThisIsWhyI'mFat
P.S. She also set the microwave on fire during the same era while making home-made microwavable popcorn. Pro tip: Alton Brown is WRONG and you cannot put a paper bag with staples into the microwave; things will go badly.
P.P.S Happy ending. Even though to put out the fire she threw a bowl of water onto it and shorted all the circuits, the microwave started working after a week and her mom was non-the-wiser.
P.P.P.S But, I guess not any longer…
Related posts: