Ever since this last autumn Adam and Brandie have been saving the butternut squashes that they've received in their veggie box deliveries with the intent that we would make something together with them.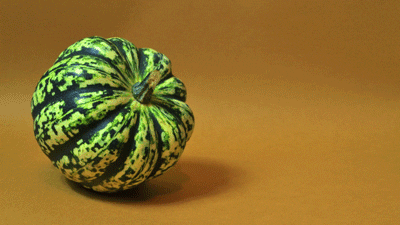 It wasn't until this Friday though, when we were faced with having to use SIX butternut squash, that we did anything at all.
I had been desperately craving butternut squash ravioli, but really didn't want to make the pasta, so Cat suggested a lasagna.
It was genius!
And with our amazingly delicious lasagna Adam and Brandie made a butternut squash risotto, and I made a butternut squash soup.
It was perfection, and at the end of the day, there were no more squash.

Butternut Squash Lasagna
Ingredients
2 large butternut squash (about 3lbs) peeled and diced into ½ inch cubes
2 shallots
4 cloves garlic
2 tablespoons butter
¾ cup water
8 ounces ricotta cheese
2 teaspoons nutmeg
2 teaspoons salt
1 teaspoon pepper
2 cups shredded mozzarella cheese
½ cup shredded Parmesan cheese
18 ounces of oven ready lasagna noodles
Instructions
Dice your shallots of garlic and place in a large pan over medium high head with the butter and diced butternut squash to saute for about 10 minutes stirring occasionally.
Add the water to the pan, cover, and turn the heat up to high, stirring occasionally.
Steam for about another 10 minutes until the water is soaked up and the squash are cooked through and tender.
Turn off the heat and either using an immersion blending or a hand blender or even a potato masher, puree the squash mixture.
Stir in the ricotta and spices.
Preheat the oven to 375 degrees and grease a 9x13 glass baking dish.
Take a quarter cup of the squash mixture and spread it evenly over the bottom of the glass dish and then layer pieces of the lasagna noodles evenly until the bottom is covered.
Spread about ¾ cup of squash mixture over the noodles then evenly distribute half a cup of mozzarella and a tablespoon of Parmesan. Place another even layer of noodles to cover the cheese.
Repeat with squash, mozzarella, Parmesan and noodles, until you're out of ingredients or out of room.
End your last layer with cheese (using just a little extra if you have it).
Cover the dish tightly with tin foil whose underside has been greased, and bake in the oven for 40 minutes.
Remove the tin foil and bake for another 15-20 minutes until the cheese is golden brown on top.
Once removed from the oven, let sit for 15 minutes then cut into squares and serve.
Brie is a fair-weather foodie. She wouldn't go as far as to say she has a love/hate relationship with food, because she loves food and food clearly loves her; it loves her so much that it holds on as tight as it can and never lets go; mostly in the middle region. Her cooking style involves a lot of butter or garlic or onions, things that have "creamy" or "cheesy" in the title, also anything that you could add bacon to. She's been making the noms since she was tall enough to reach the counter, and has been eating for even longer*. Brie's passion for cooking-slash-baking will fluctuate however, usually correlating with how sick she is of doing dishes. Never-the-less, her passion for eating (sushi, take out Chinese, hole in the wall diner-y type foods) is as constant as the sun, the moon, death, and taxes. She also sometimes talks in the third person; don't worry, you'll get used to it.
*Fun Fact: When she was 10-13ish, only 1 out of every 5 batches of sugar cookie dough would make it past the butter/sugar stage and end up in the oven instead of Brie's stomach. #ThisIsWhyI'mFat
P.S. She also set the microwave on fire during the same era while making home-made microwavable popcorn. Pro tip: Alton Brown is WRONG and you cannot put a paper bag with staples into the microwave; things will go badly.
P.P.S Happy ending. Even though to put out the fire she threw a bowl of water onto it and shorted all the circuits, the microwave started working after a week and her mom was non-the-wiser.
P.P.P.S But, I guess not any longer…
Related posts: